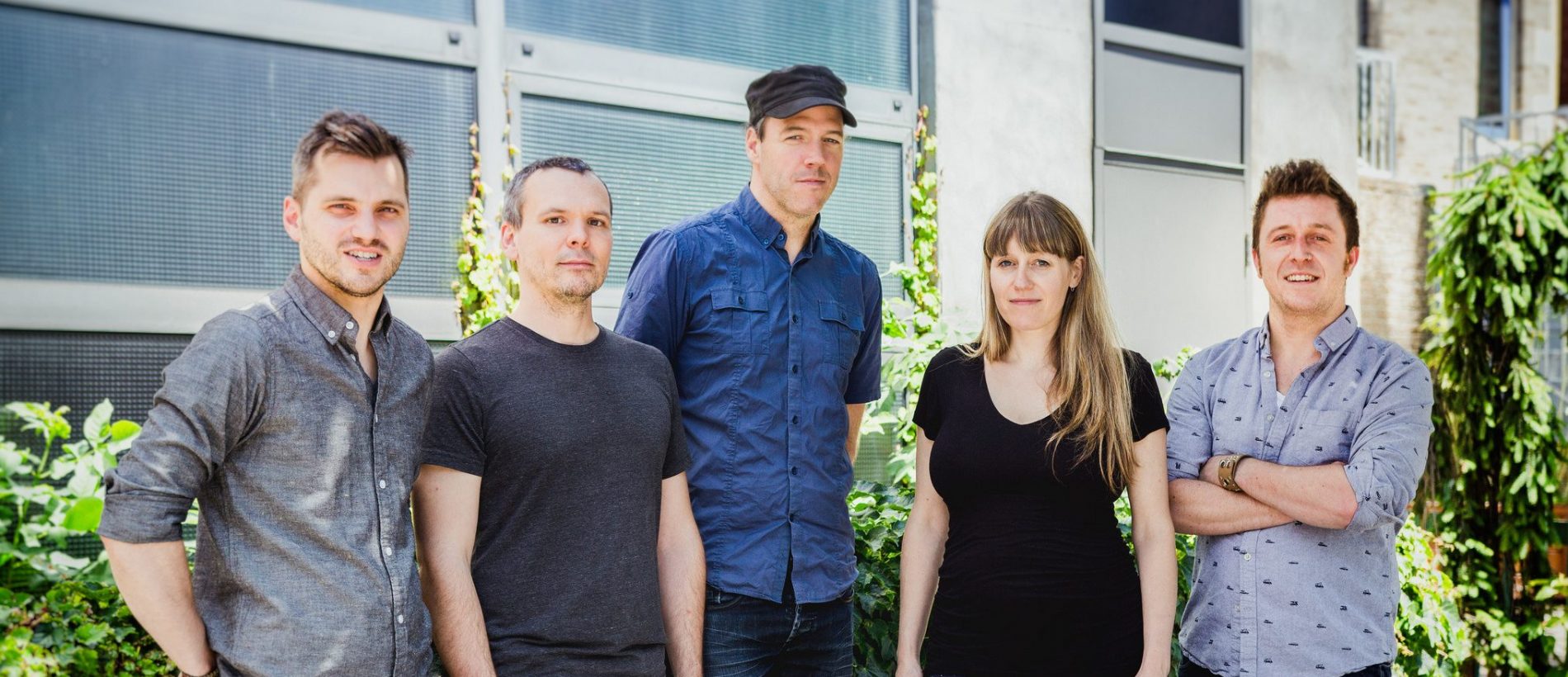 Annie Dominique Quintet
In June 2015, the Annie Dominique Quintet released its first album, entitled Tout Autour followed by Rue Langevin, released in September 2017. The members of the jazz elite of Montreal who will participate in this album are Jean-Nicolas Trottier (trombone), Jonathan Cayer (piano), Sébastien Pellerin (double bass), Alain Bourgeois (drums) and Annie Dominique, tenor saxophone and bass clarinet, who is the author of the compositions and of the arrangements of all the pieces.
The interpretation and the technique of the instrumentalists are without parallel. The gathering of these professional musicians, who each have a successful career, gives a particular personality to each of these pieces and communicates a strong emotion, thanks to the delicate and precise way that they play the music. Colleagues, friends and companions in everyday life, the correspondence of these musicians is tangible in these albums, which draw their richness from the arrangements and the freedom of expression that is left to each of the performers. Annie's intuitive talent and her way of composing melodies which seem natural on complex rhythms make her a composer who excels as much in concocting hefty jazz pieces as in composing gliding ballads. She's known for her modern, pensive and dreamy jazz, marked with beautiful maturity and disconcerting sensitivity.
After the success of the albums, the ensemble participated in several festivals, such as the Montreal OFF Jazz and the Montreal International Jazz Festival. The launching of the 3rd album is plan for Spring 2022.
Tout Autour and Rue Langevin albums are available on iTunes.